Peace Oriental Clinic
T.C.M.P.: Traditional Traditional Chinese Medicine Practitioner is doing his best with the knowledge that combines both Oriental Medicine and rich clinical experiences with over 50,000 people.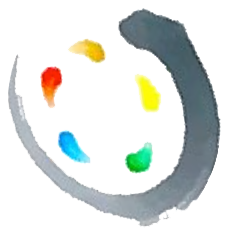 Peaceful mind/Humble mind
The goal of Oriental Medicine is to become mentally and physically whole.
The path to an optimal mental and physical health begins and ends with a peaceful/humble mind.
A humble mind comes from being considerate of others before oneself.
All creatures are composed of Qi that connects mind and body.
Once Qi is gathered, life activities begin.
Once there is a problem with the flow of Qi, illnesses occur, and once Qi is scattered, life activities are stopped.
Every creature possesses a peaceful/humble mind and it is the best vitality.
It maximizes the natural healing power of the body by optimizing the flow.
Symptoms
1. Pain Management Clinic:

Various pain, low and upper back pain, sciatica, frozen shoulder, neck pain, arthritis, joint inflammation, Tennis Elbow, wrist damage, sprained ankle

2. Chronic Disease Clinic:

Hypertension, diabetes, hyperlipidemia, liver disease, dizziness, thyroid disease, autoimmune disease, rhinitis, asthma, migraine, decreased vision

3. Internal Disease Clinic:

Indigestion, constipation, reflux esophagitis, gastritis, stomachache, headache, Bell's palsy, stroke, sleep disorder, ear noise, skin disease

4. Gynecology Clinic:

Menstrual irregularity, period pains, infertility, menopausal disorder, frequent urination, bladder infection

5. Curing:

Immunity improvement, blood circulation improvement, chronic fatigue, growth of child, dementia
Clinical Experiences
– As a traditional Chinese Doctor, T.C.M.P. Kim studied Western and Eastern medicine in China. T.C.M.P. Kim acupunctures his best based on his knowledge and experiences.
– We have clinical experiences with over 50,000 patients.
– About 50% of our patients experience immediate effects by the small and strong needle treatment from their first session.
– Painless treatment is available. However, it might take slower to cure than regular treatments.
Price
– We accept most insurance plans. Be sure to verify coverage with your insurance company for the specific service you're seeking before you visit.
– There are no extra fees.
– We offer a special discount for Korean War veterans, people on social assistance and international students who need financial assistance.
---
Inside the Clinic Centre