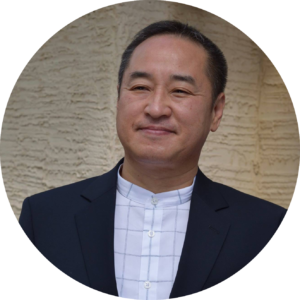 TCM.Dr. Jinman Kim
TCMP: Traditional Traditional Chinese Medicine Practitioner & Acupuncturist
To achieve optimal health, there is an Eastern saying "鍊 精 化气, 鍊 气化 神, 鍊 神 化 虚, 虚 空 和 道". The saying translates to:
"Control one's body to subdue the Qi, control the Qi to subdue one's mind, control one's mind to attain unselfishness, and therefrom realize Oneness."
In medical translation, the duty of a doctor is to carefully observe the mind, body, and Qi and help patients to be able to train their own to optimize their health and quality of life.
While Western Medicine is based on natural science and focuses on material things, Oriental Medicine, which is based on natural philosophy and Western medical knowledge, puts emphasis on body and mind simultaneously.
Fortunately, I studied ancient Asian philosophy at a young age and worked as a nutrition instructor. After passing the age of 40, I completed my 8 years of Chinese medicine studies in Shanghai, China and became a certified Chinese medical doctor. I will do my best to maintain optimal health of my patients by carefully observing their mind and body based on my experiences of more than 50,000 patients in China and Canada. It is my belief that a doctor should only focus on the patient, and for me the greatest reward is the quality of your life to be optimized.
Education and Experience
Clinical Experiences
– Completed his internship and residency at Longhua Hospital in Shanghai, China.
– Obtained certification in internal medicine at Minhang Hospital in Shanghai, China.
– Proved over 80% accuracy by using pulse diagnosis and tongue diagnosis while working at Longhua and Minhang Hospital.
– Worked over 3 years with MAJIPING, a master of acupuncture, and Dr. Qulifang, specialized in Chinese Medicine, Gynecology and Psychiatry.
– We have clinical experiences with over 50,000 patients.
Experience in diverse areas
– Studied philosophy in Korea and China.
– Worked as a food coach at Pulmuone, a South Korean company that produces perishable foods.
– Attended a Nutrition & Diet Therapy Aromatherapy course from Akademie Gesundes Leben Germany.
– Working as a columnist about Health and Medicine at KoSarang.net.